GIVE YOUR FEET THE
FREEDOM TO FUNCTION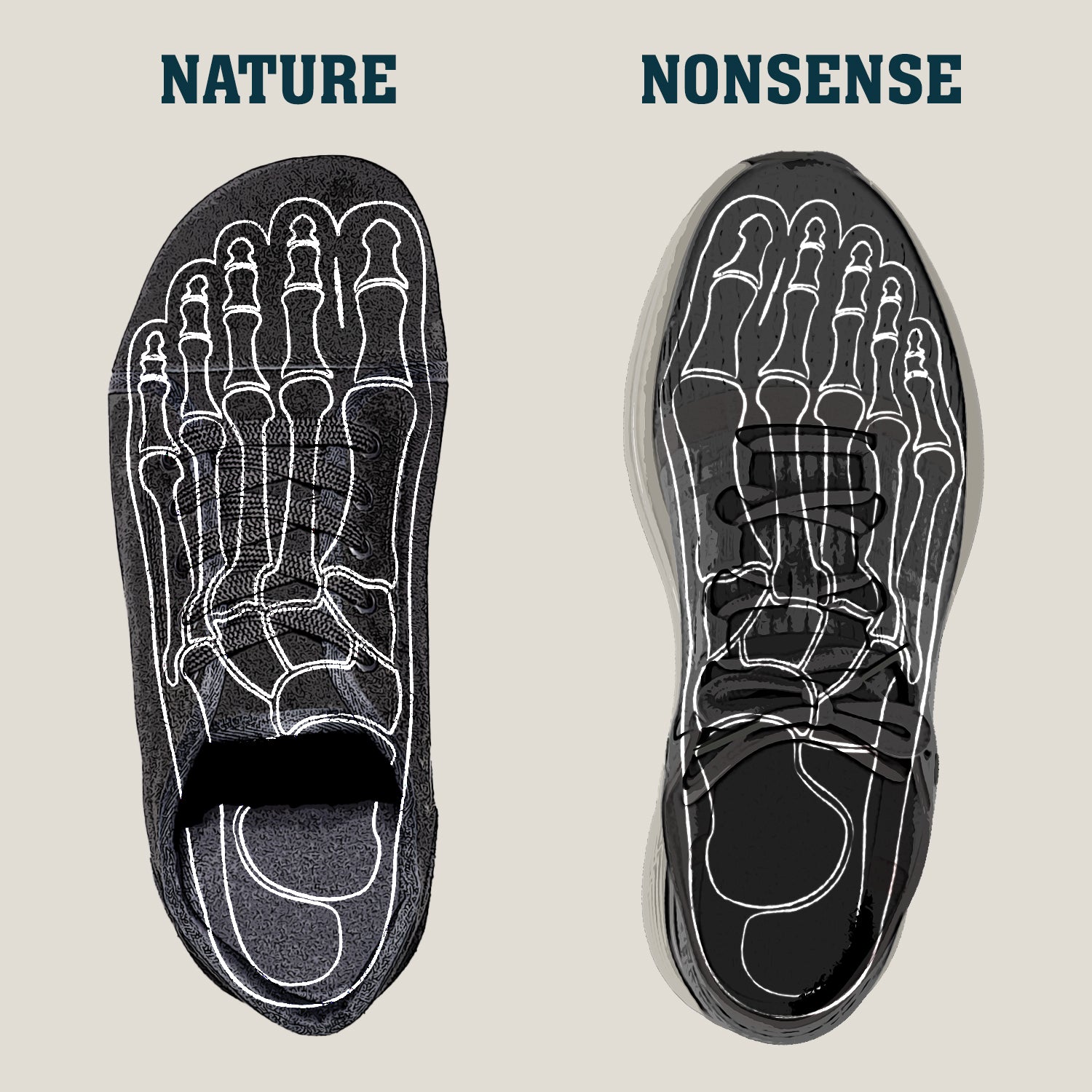 GIVE YOUR FEET THE
FREEDOM TO FUNCTION
Shoes were once simple tools to protect our feet while promoting their natural strength and functionality. Now modern shoes can restrict our feet compromising our natural movement.

Bearfoot shoes are made with high-quality materials in a simple design that promotes functionality. We believe all footwear should share the same three properties to keep you moving optimally:

WIDE TOE-BOX allowing your feet and toes to spread

FLAT OUTSOLE enhancing your stability & ground feel

FLEXIBLE FRAME enabling your feet to move freely
TOOLS TO UNLEASH
STRONG & HEALTHY FEET
CHANGING THE WORLD
TWO FEET AT A TIME
Learn what modern shoe makers don't want you to know...by diving into the history of shoes. A constricted foot leads to poor movement patterns, which are a HUGE reason for most foot pain and injury. Give your feet, and the rest of your body, the freedom to function and move to their full capacity. Don't keep your feet disconnected from the world in popular modern footwear. Find a better way to treat your feet in "The Shoe Conspiracy."
Bearfoot was co-founded by Chirs Duffin in 2019 as a result of his own barefoot training experience.
After multiple surgeries and years of intense training through injuries, Chris had to rebuild his strength from the ground up.
Since then, he became the only human to squat and deadlift 1,000lbs for repetitions.
He credits his success to proper biomechanics which starts with optimal foot functionality.